Have questions about SpendMend or our process? Below we address commonly asked questions to provide transparency of our business and shed light on how we help organizations, like yours, shrink and manage Financial Leakage.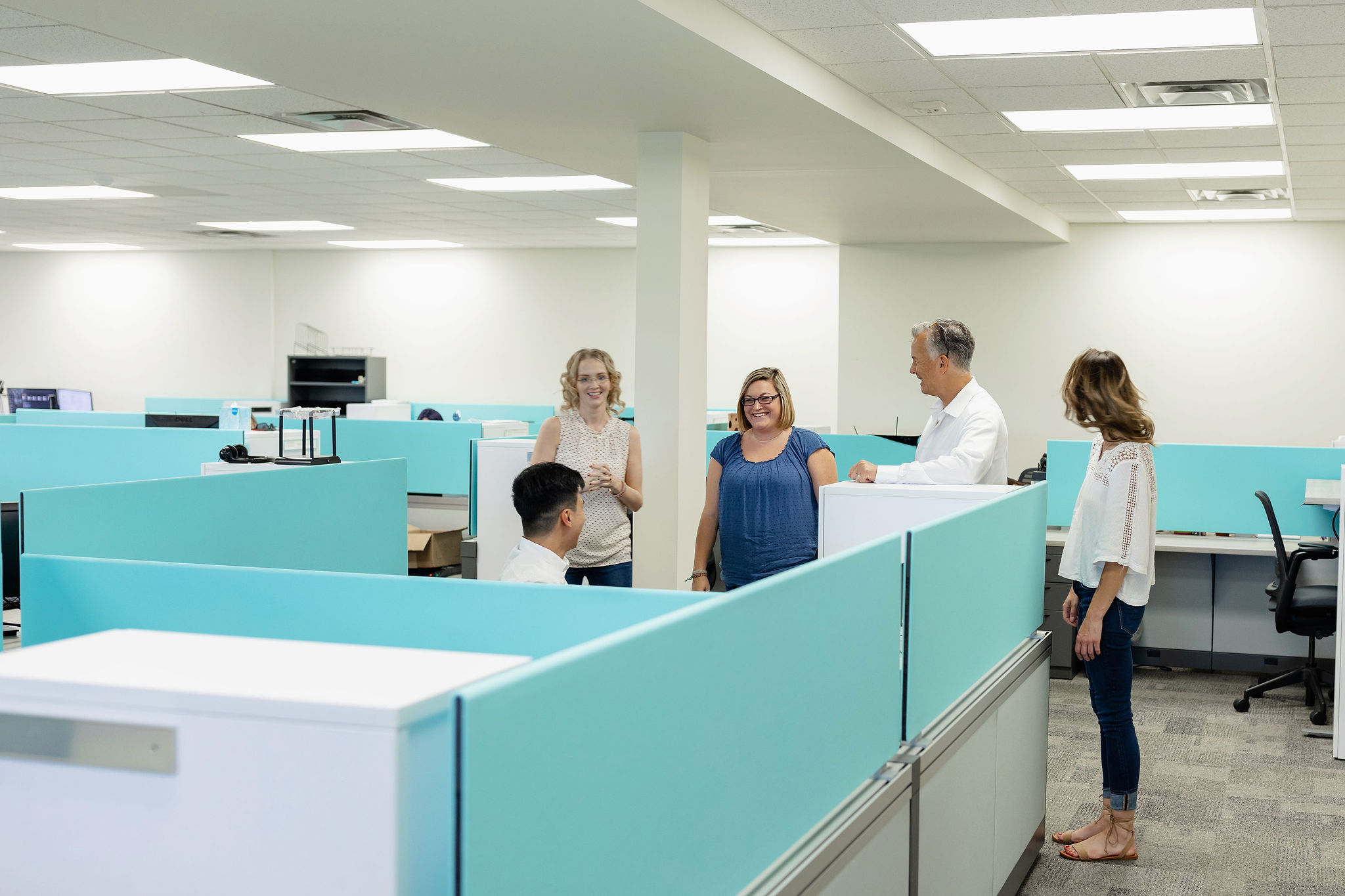 What is Financial Leakage?
Financial Leakage is the volume of dollars lost or at risk due to control gaps or process breakdowns within the Procure to Pay process.
Dark Data is valuable information buried within the procure-to-pay process that is not easily accessible but when made visible leads to enhanced business practices.
How does Dark Data impact Spend Visibility?
Business decisions are made every day based on the data available to the decision makers. Only when the Dark Data is cleansed and brought to light can true Spend Visibility be attained which ultimately leads to expanded insight, deeper knowledge and improved processes.
How does SpendMend secure client data?
SpendMend leads the industry in data security. Our data center is SSAE16 certified. We deploy SOC 1 and SOC 2 assurance in a HIPAA environment. Your data is as secure as if it was behind your own firewall.
How much internal time and resources will this engagement entail?
All the heavy lifting is done by SpendMend. Our experienced audit teams understand the procure to pay process and are accustomed to working with suppliers to obtain preapproval on all claims. Typical clients spend up to three hours getting started and up to one hour per week processing claims.
How are my vendors impacted?
Vendors will not experience any inconvenience. Having worked with the Healthcare supplier base for over 28 years, we understand the nuances of the healthcare industry and work closely with the suppliers to obtain approval and support for the claims generated throughout the audit.
What can I expect as an outcome of a typical project?
• Highest Recovery in the Healthcare industry
• Insight into the root-cause along with actionable insights to close control gaps causing Financial Leakage
• Improve Spend Visibility promoting better business decisions
• A Path to Prevention to eliminate future loss
• Peer Benchmarking
What data is necessary to perform the Profit Recovery review?
To maximize results we recommend purchase order, receipt, vendor master, paid history and any other auxiliary systems used in the procure to pay process be included in the audit. Because we focus on healthcare, we are able to provide our clients detailed scripts designed to easily extract the data efficiently from core ERP systems such as PeopleSoft, Lawson and Meditec to name a few systems.
What is SpendMend's organizational structure?
SpendMend is 100% W2 associates. We are structured similar to a CPA firm with Partners, Audit Managers, Audit Supervisors, Auditors, and support staff. We have over 1000 combined years of audit experience. We do not pay our audit staff on commissions.
How does SpendMend charge for their Profit Recovery solution?
The Profit Recovery Solution is contingency based. We can make exceptions for clients who prefer to pay a flat monthly fee.
Medical Device Tracking FAQs
What departments are involved in the explant warranty credit process?
Cath Lab, Surgery, Supply Chain, Compliance, Finance, Revenue Cycle.
Which department typically owns this process?
This varies but typically it is compliance.
If our hospital has a process can you help us evaluate how it is working?
Yes, we can do an OIG Mock Audit to see how well you are complying to CMS Rules.
What does a Mock Audit entail and how long does it take?
The Mock Audit focuses on Cardiac Rhythmic Devices and takes 3-5 months. Hospitals send a Letter of Authorization to their manufacturers which allows SpendMend access to their credit history. Credits are evaluated to identify if they are over 50% of the original device cost, and confirms economic benefit is received by the hospital. UB04 forms are then returned to CMS.
If my hospital is not compliant is there a financial risk to my hospital for not reporting these warranty credits?
Yes, there are per instance fines ($11K-$22K). And if the hospital has not reported the overpayment within 60 days of receipt, they must repay 3x's.
Is it better to wait for the OIG to audit us to address this?
No, if your hospital self-reports and puts a repeatable process in place you are less likely to be fined.
What is the SpendMend management service?
This is a combination of tracking software and service that provides a repeatable process to assure compliance with CMS.
How are manufacturers involved in the management services?
SpendMend works directly with manufacturers on your behalf. Manufacturers are an integral part of a hospital's compliance process. The solution will make sure every explant eligible for a warranty is returned for assessment. All credits are housed in the system and every credit is analyzed to see if repayment to CMS is needed. Denied credits are also reviewed and will be contested if we determine the finding is erroneous.
How long does it take to get the management services to go-live?
Most hospitals can be live within 30-60 days of contract signing.
Does the tracking program require integration with my current EHR and ERP software solutions?
No, SpendMend uses OCR technology to reduce manual data entry.
Is the system hard to use?
No, it takes 30 minutes to train a new user.
Should I do a Mock Audit before starting the management service?
No. Best practice is to begin the management service immediately after contract signing. The mock audit review will run concurrently for 3-5 months. SpendMend will ensure your processes are compliant with CMS while performing the mock audit to assess past risk.
What experience does your 340B team have?
All of our compliance and optimization team members come from the front lines of hospitals and clinics and most of our team have led 340B programs. In addition, our team members all have their 340B ACE certifications. Bios of our team members can be found at: https://turnkeyrxsolutions.com/meet-our-team/
How many annual independent 340B audits (i.e., Mock HRSA 340B audits) has your team conducted?
We have conducted over 1,500 annual audits to date. We have over 500 clients of every 340B covered entity type across 46 states.
How many HRSA 340B audits have you supported?
We have supported covered entities through over 110 HRSA 340B audits to date.
Are you endorsed by Apexus?
Apexus has established the Advanced 340B Operations Certificate Program (i.e., 340B ACE). In the 3 rounds conducted, SpendMend Pharmacy has been the only 340B firm to have been selected as a curriculum contributor twice.
What is the focus of your 340B compliance audits?
Each audit includes a mock-HRSA assessment to check for 340B HRSA audit readiness, an analysis of operational efficiency, and identification and comprehensive analysis of the covered entity's 340B opportunities and risks (i.e., a compliance gap analysis). Each applicable client 340B universe is addressed (e.g., hospital/clinic administered drugs, contract pharmacy prescriptions, in-house retail pharmacy prescriptions).
In your optimization service, how much additional savings can we expect?
Historically, our covered entity partners have on average saved 1-3% of annual pharmacy spend.
What makes your optimization service different from other similar services?
It is in the details. The optimization service tracks specific drugs and issues that cause the savings loss and provides the time and resources to correct them. Also, since the optimization service uses a contingency based model, invoicing for this service only occurs after the covered entity realizes actual savings. The foundation for every recommendation is 340B compliance. We are careful with your staff's time and provide succinct, specific recommendations for approval in a timely manner.
What 340B covered entity types do you have experience with?
We have experience with and support all covered entity types: DSH, CAH, RRC, PED, SCH, CHC, RW/HV, and STD/other 340B grantees.
How soon do you provide a compliance audit report?
We provide a comprehensive audit report within 3 weeks after the completion of the annual audit. In addition to the report, we provide ongoing client engagement throughout the year, not just annually.
Do you meet applicable privacy and security standards for data you receive from us?
Yes, we ensure all applicable data security, privacy, and HIPAA/HITECH requirements are always met.
How much savings could Trulla help us find?
On average, Trulla's software and analytics help health systems find 5-7% of your annual pharmacy spend as potential cost savings.
Is Trulla only for health systems that have a consolidated services center?
No. Trulla is for all hospitals, clinics, and health systems that order medications. While Trulla has unique capabilities to support ordering to a consolidated services center, Trulla is built to provide and optimize orders to all of your suppliers.
Is Trulla integrated with each of the primary wholesalers?
Yes, Trulla is already integrated with McKesson, Cardinal, and AmerisourceBergen.
How can Trulla help with communication consolidation (ie, I want to get rid of all these emails, online lists, huddles, whiteboards, and sticky notes!)?
We help to get the right data and the right reminders in front of the right folks at the right time. Whether you're an acute buyer, clinic buyer, or health system-level personnel, Trulla gives you the tools to send and receive information at the moment of decision making with things like: accurate inventory, shortage information, preferred NDC (yes, even when the preferred NDC has changed twice since the last buyers meeting), pharmaceutical equivalents, accumulations, and more.
Can Trulla help me with medication shortages? How?
First of all: YES! As a procurement platform, Trulla is uniquely positioned to help disseminate shortage details and plans quickly throughout your health system. Did you bring in a bulk order to get through a shortage? Trulla will ensure that all ordering locations are getting it from you, if desired. Trulla also maintains a message board so you can easily go back and see what you did the last time this medication was on shortage. Trulla is constantly rolling out new features, and shortages are a big focus for you, so they're a big focus for us. Keep your eyes open for new and exciting shortage management tools within Trulla!
What does Trulla do to help me know when contracts and prices change?
Trulla has a two-pronged approach to this ever-moving target. First of all, we offer best-in-class analytics to track and call out changes so you can drill into a specific account, NDC, or facility, or you can step back and see the big picture for your entire health system. The other thing Trulla provides is actual, up-to-date pricing and proprietary logic to present all pharmaceutical buyers (yes, even those at the clinic or physician office level) with the optimal purchasing decision at the precise moment of purchasing.
What makes Trulla different from other software solutions?
To put it simply, the team members working behind the scenes have walked in your shoes. The think tank behind the Trulla application has extensive, hands-on pharmacy experience and a learner's mentality. They also don't approach the puzzle of pharmacy procurement and compliance simply with their own experiences, but they actively solicit and incorporate feedback from clients to ensure the Trulla application doesn't become just another antiquated pharmacy software. Trulla is a living application and is growing to meet your needs today, and tomorrow.
Can Trulla help ship from my Consolidated Service Center (CSC) to my 340B covered entities?
Yes, Trulla uses a proprietary 340B engine that enables the movement of inventory.
Is Trulla a 340B accumulator?
No, Trulla is not a Triple Split Vendor. However, Trulla works with third-party accumulators such as MacroHelix to support 340B ordering and movement of 340B medications between facilities.
Can Trulla work with my existing hardware such as Medication Carousels or Automated Dispensing Cabinets?
Trulla is enabled to interface with inventory management systems to incorporate the use of existing hardware.
Does Trulla know current inventory levels for my wholesaler?
Yes, many of the wholesalers are able to provide Trulla with up-to-date inventory levels.
Rebate Insight is a cloud-based data analytics platform focused on the healthcare supply-chain. It provides tools that enable users to monitor, manage and maximize contractual supplier rebates with minimal manual labor.
How difficult is Rebate Insight to implement?
The implementation of Rebate Insight is simple and only takes a few weeks to complete. One of our implementation experts will guide you through the process and make sure key users are adequately trained before going live. Contact us today to learn more about the implementation process.
How will it save my organization money?
Rebate Insight provides real-time purchasing insights that allows users to make better purchasing decisions at the right time in order to maximize supplier rebates. In addition, Rebate Insight reduces the manual labor burden traditionally required to stay on top of contract compliance.
Isn't it better to stay out of the rebate game and simply procure the best upfront pricing
We've found that it can difficult for organizations to get the highest tier pricing on every contract as vendors don't always want to offer it. With Rebate Insight you can still strive for best upfront pricing but also take advantage of rebate opportunities. Our solution makes it easy to monitor the rebates so you always achieve the lowest pricing.
What are the benefits of using Rebate Insight?
Using Rebate Insight can help healthcare organizations save money on their supply expenses by maximizing their rebate potential. It also reduces the time and resources needed to manage rebates manually, improves contract compliance, and provides real-time insights and analytics to support decision-making.
Is the volume of potential savings enough for me to prioritize a rebate management tool?
Rebate Insight automates the majority of the analysis and data management. You're able to monitor and manage rebates and take advantage of rebate opportunities within minutes. The ROI of leveraging Rebate Insight to ensure you are driving rebates back to your bottom line.
Shouldn't my vendors (reps) be providing all of my rebate the information?
Vendors don't always provide the information in time to take advantage of rebate opportunities and in many instances, they don't have the information needed (i.e., competitor spend, contractual terms, volume breaks). Rebate Insight provides the real-time data you need in order to maximize earned rebates.
We've found that GPOs usually can't provide data in real-time and often don't have all the needed information that would enable you to make the right purchasing decisions. With Rebate Insight, your data is available in real-time and the analysis is presented to make it as easy for you as possible to make purchasing decisions that maximize earned rebates.
What of my hospitals already has an internal system for managing rebates?
We've seen a few other organizations who've developed their own systems but what we normally find is that it's very difficult to maintain and stay on top of consistently. Our solution automates the majority of the manual data analysis and fast-forwards you to the relevant analysis that you need to make the best decisions.
Have questions or want to schedule a meeting?