Medical Device Warranty Credit Tracking
Are You At Risk For Significant Penalties And Fees?
What you need to know: The Center for Medicare and Medicaid Services (CMS) in conjunction with the Office of Inspector General (OIG) have announced their intention to recoup over $1 Billion in improper payments through 2020. Your organization will likely fall within their scope of review. It's crucial that hospitals properly report warranty credits they receive from vendors for medical devices that fail or are recalled. Failure to comply could lead to significant bottom line loss from OIG fines, penalties and even potential jail time for hospital executives for Medicare Fraud.
A $30 Billion Dollar Problem.
Watch our Medical Device Warranty Audit and Tracking overview and learn how SpendMend can help you construct a seamless process for warranty tracking while avoiding costly fees and penalties.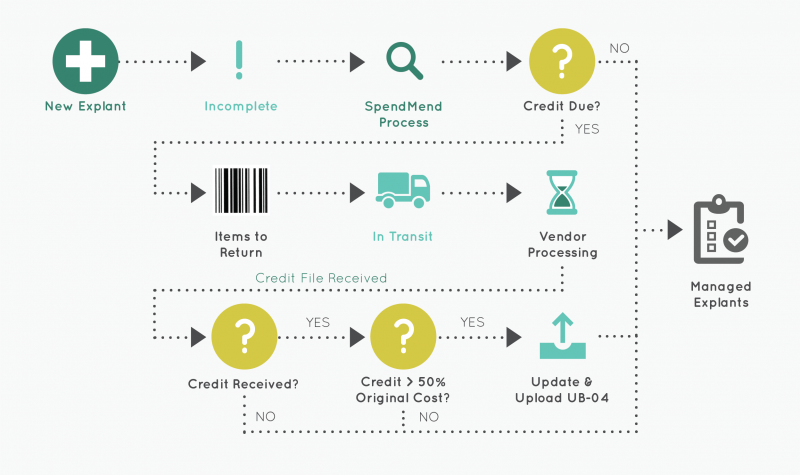 There is a Solution —
And It's Easy
SpendMend is with you every step of the way. We provide a solution to automate in-depth reviews of critical warranty data, while at the same time, providing the support you may need to manage through every step of your process!
Here's What You Get When Working With SpendMend's Medical Device Warranty Solution
The Benefits of Using SpendMend to Manage Your
Medical Device Warranties
Clients receive credits and guidance
to repay government agencies
SpendMend resolves open items with
the vendor on the client's behalf
Clients adopt strong controls to
coordinate roles among departments
SpendMend tracks the device through
the entire vendor process
Clients gain monthly access to audit
and tracking reports and summaries
Clients see drastic reduction in penalties,
fees, and wasted resources
Have questions or want to schedule a meeting?