Are You Sure You're Following All Of Your
Policies And Procedures?
If you're like most healthcare systems, you have a process in place to negotiate pricing from pharmacy wholesalers, but how can you be sure you're getting the right price on every transaction? How can you ensure you're following all tolerances and date stamps? Even the smallest mistakes can add up and lead to millions of dollars in loss. SpendMend and its partners can help you ensure that the process you already have in place is working correctly. Our team of highly-skilled auditors and partners provides data analysis to help you contain or avoid unnecessary costs through price verification, contract compliance, and utilization trends.
SpendMend Pharmacy Overview
Watch our SpendMend Pharmacy overview video and learn how your pharmacy department will benefit by gaining more actionable insights and expertise.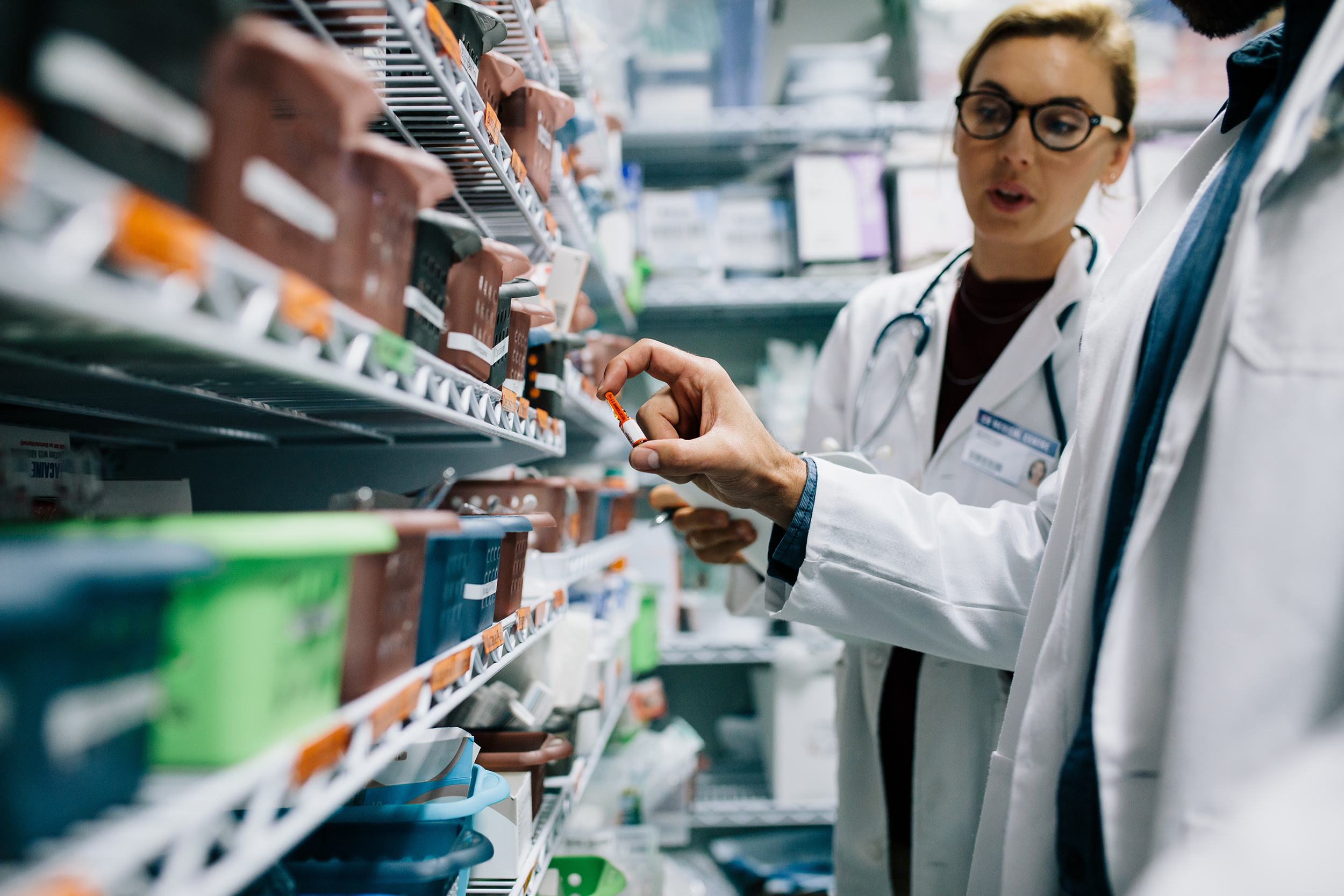 The process is completely hands-off for the hospital. Data is requested and received directly from the drug wholesaler. An existing and up-to-date historical price file from the 340B program as well as a complete portfolio of GPO pricing are accessed to perform the review. The client receives updates in phases to maximize their success and learn as the review progresses. The overall solution will uncover some areas where clients don't need any help at all and other areas where clients will see a significant impact. The client is only involved in the reviewing of presented credits and re-bills.
The Features of the Pharmacy Complete
Suite of Solutions Includes
Contract Price Verification
Complete solution for both GPO &
340B price audits
340B Contract Pharmacy Auditing
Facility pharmacy spend optimization for mixed-use environments
Review of E-pharmacy formulary file
and financial system charge master
NDC number validation for drugs with
HCPCS code on outpatient claims
Methodology to determine NDC number
to be used in pharmacy
Contract Rx Audit Service
340B dispensing and replenishment compliance confirmation
Watch our TMI with Robert Nahoopii, one of three founders from Turnkey Pharmacy Solutions (a SpendMend Company), share his expert insights and discusses the thrill of having just completed his 1000th 340B annual audit.
Have questions or want to schedule a meeting?